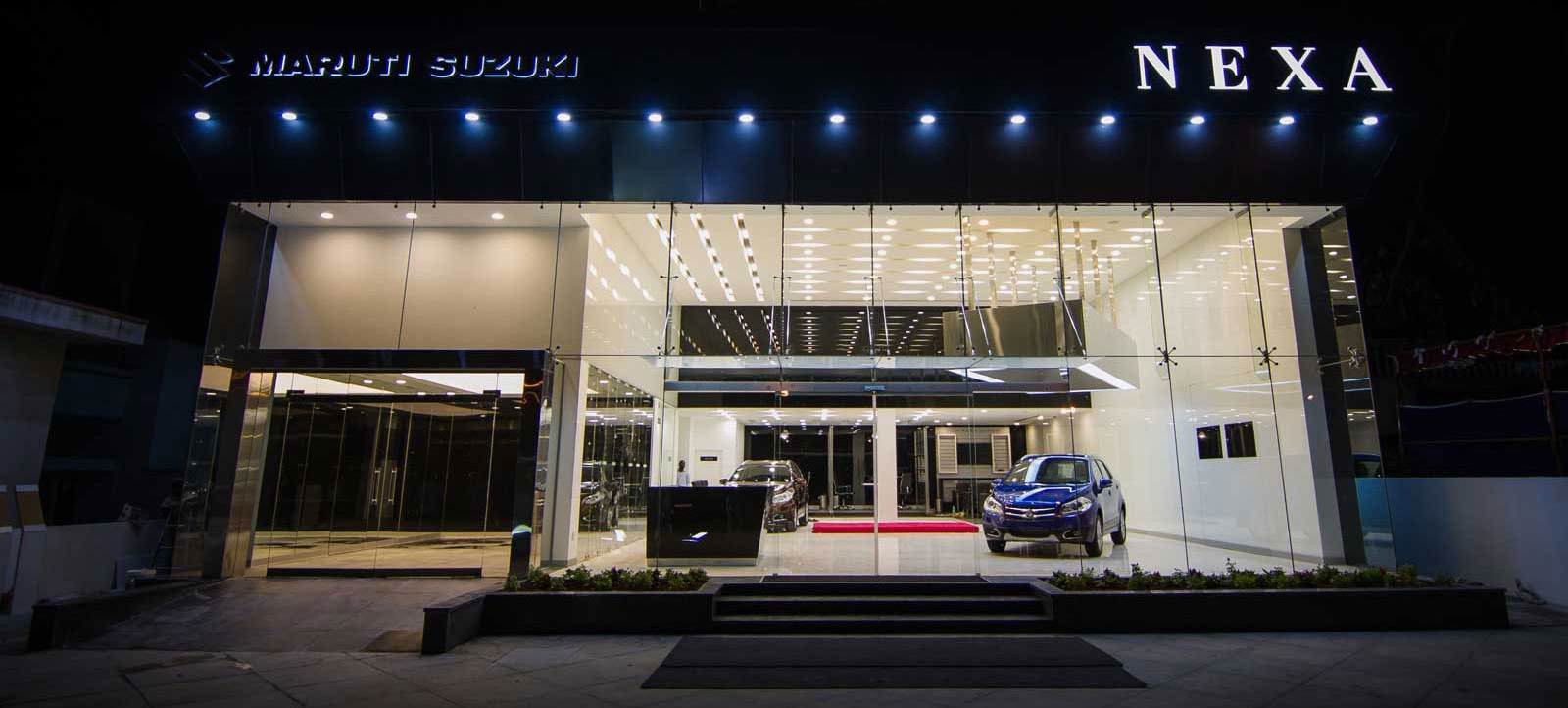 Maruti Suzuki is a name that is well known among the people. A name that is known for its quality and their valuable cars has been helping out several families to have a safe journey every time. Being an authorized dealer for Maruti Suzuki, Autovista brings to you the new range of Maruti Suzuki cars in Pune.
Maruti Suzuki Nexa Showroom in Pune
Autovista is proud to present the all new range of Nexa cars from Maruti Suzuki. The Nexa range of cars from Maruti Suzuki can be availed from our new Nexa workshop in Baner, Pune. Being our flagship retail, we have launched this new workshop showroom to make sure that you can get your hands on some of the best models of Maruti Suzuki Nexa. To get soaked in the Nexa experience, make sure to visit our new Maruti Suzuki workshop that we have launched at Baner, Pune. This workshop is located close to by to some of the residential and the commercial places situated in Baner, Pune like Hinjewadi, Shivajinagar, Pashan, Aundh, Bhavdhan and Kothrud.
It has now become easy for the people located in these areas to get their hands on the all new range of Nexa cars from Maruti Suzuki. These model cars have been introduced by Maruti Suzuki to bring out an all new range of premium cars that not only provides comfort but also fit with all the right features for a smooth drive. We understand that you and your family deserve the best when it comes to cars and thus we make sure that you get the best services from our Maruti Suzuki workshop.
Nexa Workshop? Contact us!.
The Nexa workshop in Pune can be approached by people to get repairs and maintenance done for their Nexa range of cars. Licensed services personnel are available at our Maruti Nexa workshop that we have currently launched in Baner, Pune. Services are being undertaken by us for the Nexa range of cars that includes S-Cross and Baleno.
Apart from the regular maintenance work for your Nexa cars, you can also meet up with our consultants at our place who can help you out in choosing the right car for you and your family. If you wish to enroll for driving classes or to take up loan for buying an old or a new Nexa car, you can visit us directly at the Nexa workshop in Baner. Your car repair in Baner can never get better than this.