Benefits to attach a car in ola and uber
How Much You Can Earn If You Share Your Car with Ola Or Uber?

Are you looking to start the business with ola & uber? In this fast-growing and competitive modern world, quick and easy transportation has become an ever-increasing demand.
Buy A New Car For Taxi Registration And Get Additional Discount!

If you're planning to buy a new car with the idea of sharing it with Ola or Uber, here's some great news for you! Maruti Suzuki is offering a terrific additional discount on its range of cars click here to check all maruti t-permit cars , if you're buying a new car to share with Uber. This offer comes to you as a result of a tie-up between Uber, Ola and Maruti Suzuki. So how do you benefit from this additional discount? All you have to do is to submit your car booking receipt at the taxi office (Ola or Uber) to claim the additional discount. Isn't that cool?
Earn Excellent Profits Every Month!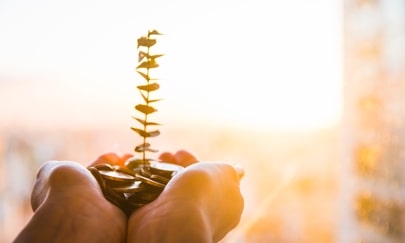 Consider you're making only 8 to 10 trips a day, not more - about 14 hours. You can easily profit at least Rs. 15,000 a month. We're talking profits here, not earnings. If you drive a diesel vehicle, and drive your car yourself, you can earn greater profits. That literally takes care of your new car's EMI, don't you think? Now consider turning this opportunity into a full-fledged business. You could invest in more Maruti cars. You'll be leveraging the additional discount each time, and profiting nicely with your Ola or Uber registered taxis.
Here's How You Register Your Car With Ola Or Uber!
So now if you decided to attach your car with Ola and Uber, follow these simple steps and become an Ola or Uber taxi associate!
1. If you already have a car, go right ahead. Or book a new car. You already know that you can get an additional discount if you buy a Maruti car for taxi registration.
2. Submit copies of the following document at your nearest regional office for either Ola or Uber

A. RC book
B. Car Fitness Certificate
C. T-permit
D. Tax receipt
E. Drivers TR license
F. Driver's residence and ID proof.
3. After the taxi company has inspected your documents and vehicle, they will guide you with regard to taxi registration guideline.
4. Be sure to open a new current bank account and submit the bank details to the taxi company.
Following are some basic document required to attach your car to any of these companies.
A. PAN Card
B. Cancelled cheque and Passbook
C. Aadhaar Card
D. Address Proof

A. Vehicle RC
B. Vehicle Permit
C. Vehicle Insurance

A. Driving License
B. Aadhaar Card
C. Address Proof

If suppose you are starting your business with Ola and UBER, in this process you will earn tremendous money as you are supplying to this demand.
If you want to attach your own car with Ola and Uber, then you have to follow down below information which can help you to start your business with these cabs company.Starting a successful business with these cabs are much easier, all you need is just to follow down below instructions which can help you to create a successful business with these cabs companies.
So, now you can grow your cabs business with Ola and Uber, the two taxi giants present in our country, to make huge amount of money from these cab companies.
These two taxi company are very popular and found in most of the bigger and developed cities such as Mumbai, Pune, Nagpur and Delhi.