Maruti Suzuki launched the new The All New S-Cross . It is in new standard NEXA trims, they are Sigma, Delta, Zeta, and Alpha. These four unprecedentedly splendid variants of the vehicle are gorgeous.The big changes are reserved for the face which gets a bold new redesign. Front of the car has a chrome grille. It is flanked by sculpted LED projector headlamps, which is fitted alongside daytime running lamps (DRLs). With change in the rear lamps which is imparted LEDs, it look fancy.
Engine:
Maruti Suzuki mounted Booster jet petrol engine in Vitara Brezza as a 1.4 litre unit in 2016 after that followed by a 1.0 litre version in Baleno. The 3-cylinder 1.0 litre Booster jet engine will be mounted in The All New S-Cross. This engine will offer the same power and torque as that of the 1.8 litre engine and will deliver genuine driving pleasure. The engine will have an output of 111PS and also DITC (Direct Injection Turbo Charged). The engine is with compact dimensions and will delivers 170Nm of torque. The 1.0 Booster jet petrol engine provides 9% more torque than 1.6 litre petrol engine with 11% lower carbon-DI-oxide emissions and 10% improved fuel consumption. This engine is 17% more powerful and 4% more economical than 1.6 litre unit.
Price:
We know that The All new S-Cross is retailed in Sigma, Delta, Zeta and Alpha variants. The price of this car ranges from Rs. 8.38 Lakh to 12.76 Lakh as per the variants.
There have a modified rear bumper underneath.
Upgrading the comfort
1. The new model has done a lot in upgrading the comfort of the car. You find passive keyless-entry with engine push-button start-stop.
2. To add in your luxury, there is cruise control, auto climate control, and the height adjustable driver seat. It makes the sitting cozy by reclining rear seats with armrest. There are twin cup holders.
3. It is occupied by electrically foldable ORVMs. There is facility of rear wash and wipe with defogger
Tyres with no road noise and finished alloy wheel
The look and sieges of the tyres are drastically changed. The new tyres are an enormous improvement from before, and there isn't too much road noise.
The new S-Cross now also comes with wider 215/60 R16 tyres. It is facilitated by dual-tone machine finished alloy wheels.
Interior revival
• If we talk about the Inside the car, it has gone under the renaissance.
• The S-Cross facelift has Smart play touch screen infotainment system which is outfitted with Apple Car Play and Android Auto.
Dimensions: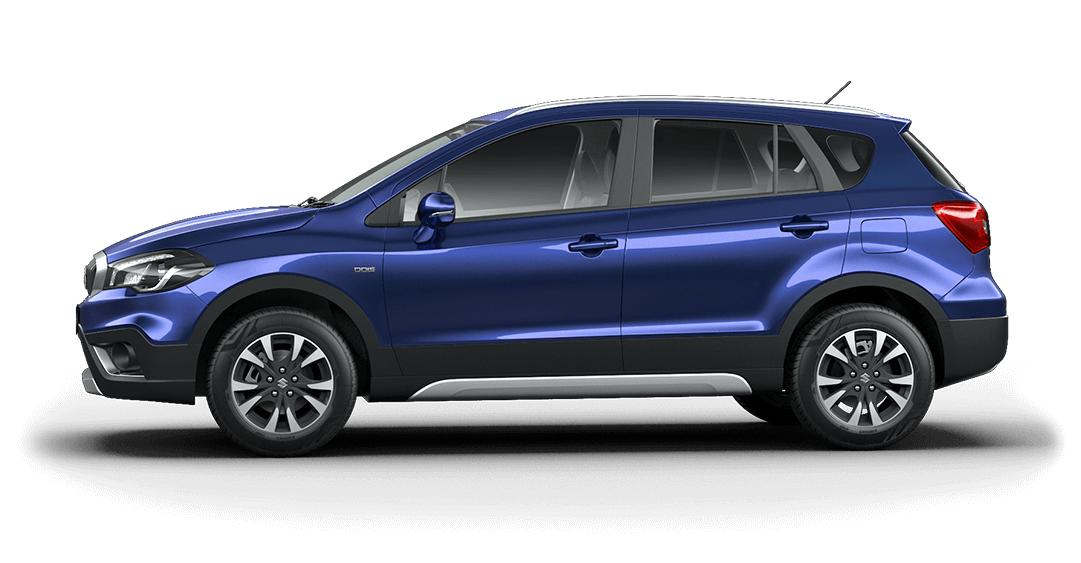 The dimensions like height, weight and length are somewhat increased. The ground clearance is slightly higher and it will be 180mm compared to 165mm of that of the old S-Cross. The headlamps will provide higher efficiency and sharper look.